Technician trainings are multiplying the impact of Cool Up's capacity building actions on the safe handling of natural refrigerants. 
Technician Training in Türkiye
Lead by UNDP Türkiye and carried out by instructors trained during the Cool Up Training of Trainers—which took place in Istanbul in June 2023, these one day courses inform local technicians across the Cool Up partner countries on working safely with natural refrigerants and sustainable cooling systems through exploration of both theoretical and practical examples. The training touches on topics such as the importance of safety procedures, the uncertainty of measurement, how to increase occupational safety, new regulations that will affect the future of the sector, the place of natural refrigerants in the sector, and more!
Training local technicians for handling of natural refrigerants in sustainable cooling systems is crucial for several reasons:
Environmentally friendly practices: Sustainable cooling solutions aim to reduce the environmental impact of refrigerants. Informed technicians can handle natural refrigerants responsibly, minimizing emissions, leaks, and improper disposal.
Efficient system operation: Properly trained technicians can optimize the performance of cooling systems using natural refrigerants, leading to more energy-efficient operations and reduced energy consumption.
Compliance with regulations: Many countries and regions have specific regulations and guidelines for handling natural refrigerants. Training ensures technicians are aware of these regulations and can comply with them, avoiding legal issues and penalties.
Local capacity building: Informing local technicians empowers the community by creating job opportunities and expertise within the region. This reduces dependency on foreign experts and encourages sustainable development.
Long-term cost savings: Technicians with knowledge in sustainable cooling methods can identify and address potential issues early on, reducing maintenance costs and extending the lifespan of cooling systems.
The training of local technicians for handling natural refrigerants benefits the environment and also strengthens local industrial communities, engages stakeholders at all levels, and promotes responsible and efficient cooling practices.
August 2023 - Izmir
In August 2023, the first local Technician Training took place in Izmir.
Special thank you to our instructors, Kıvanç Aslantaş, Can İşbilen and Fevzi Balkan, the İzmir Çınarlı Anadolu Teknik Lisesi for opening its laboratory for us, and ESSIAD Aegean Region Refrigeration Industry and Business for their support.
Congratulations to all of our participants for working so hard on their theoretical and practical skills!
Photos from the training in Izmir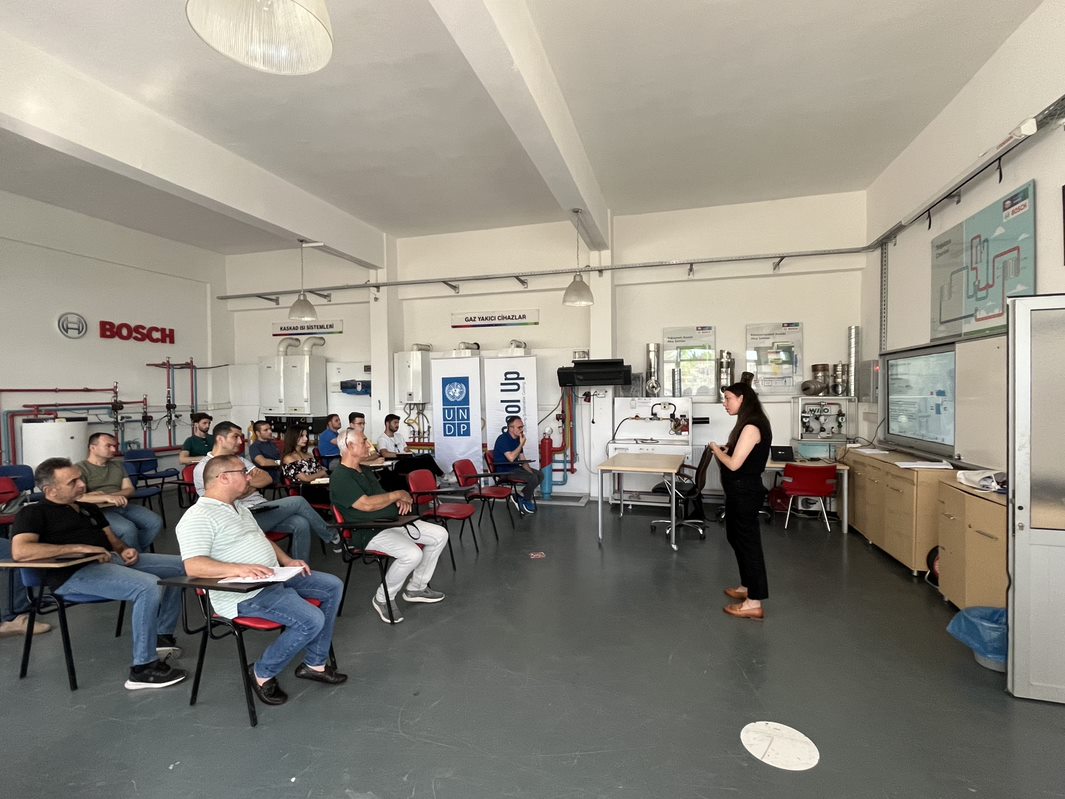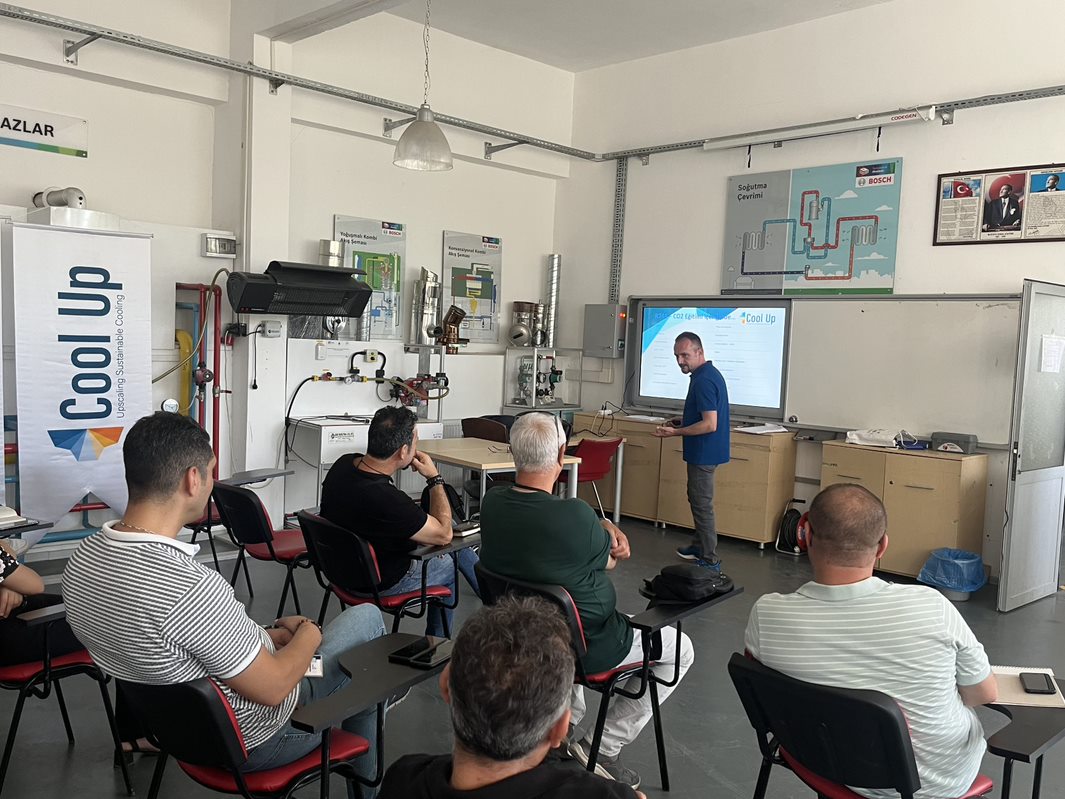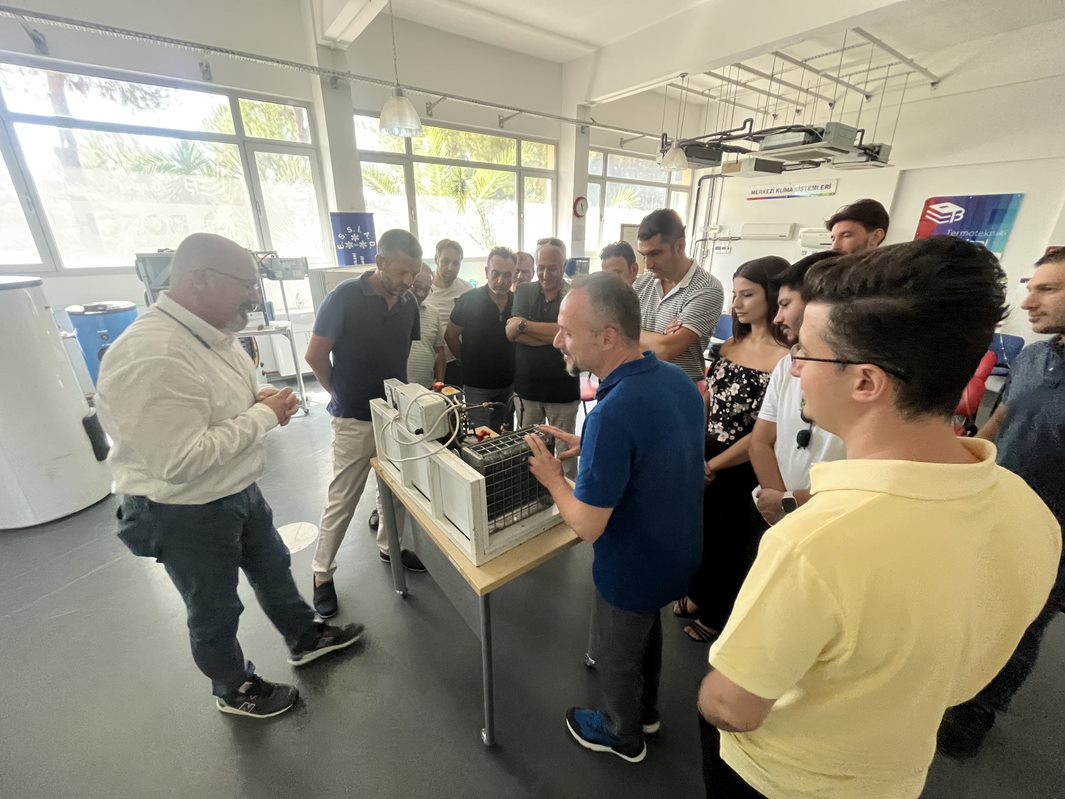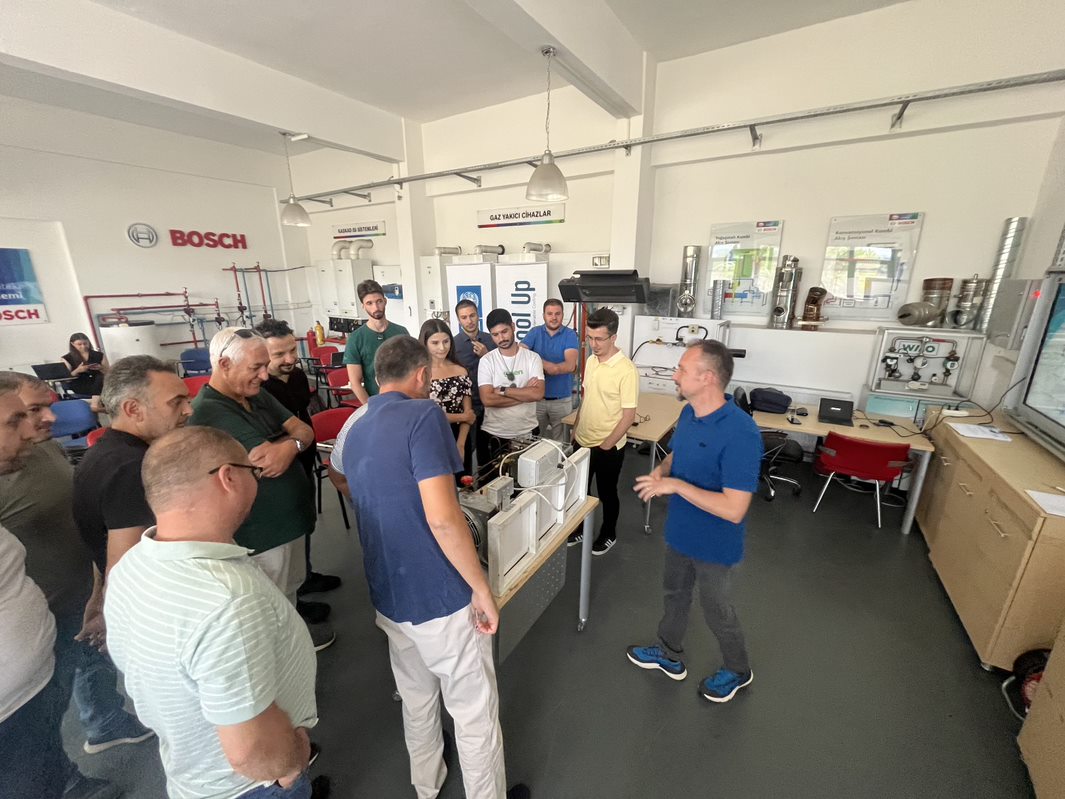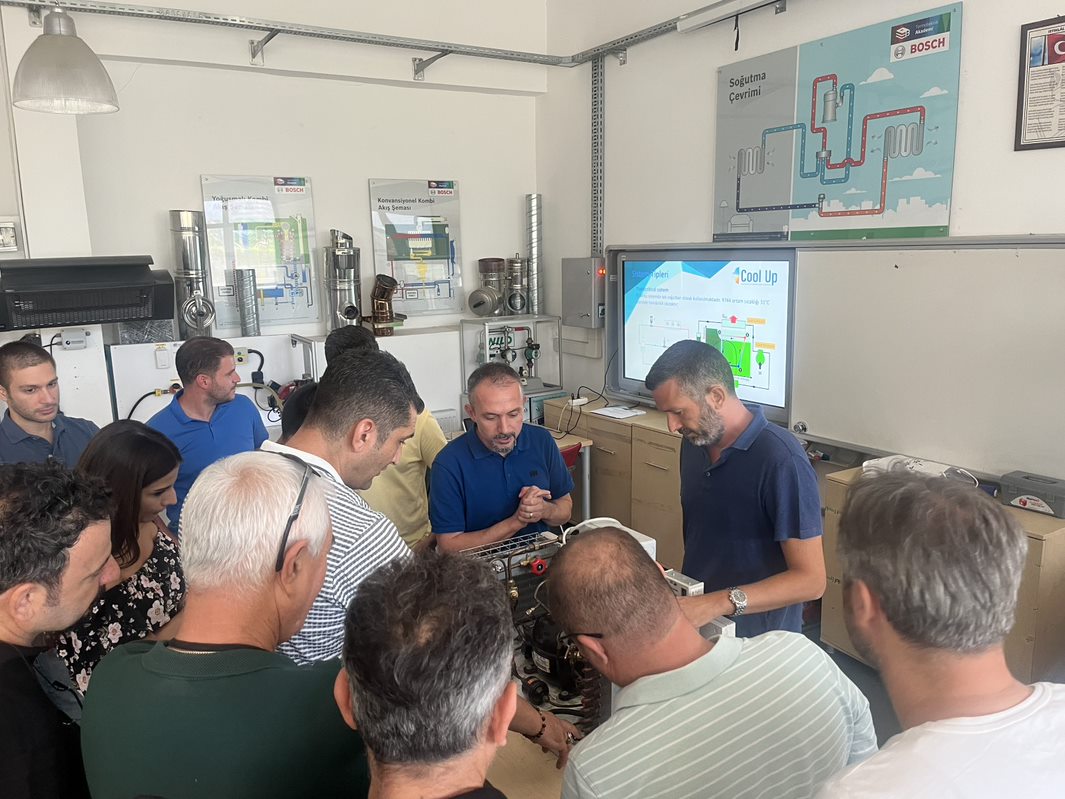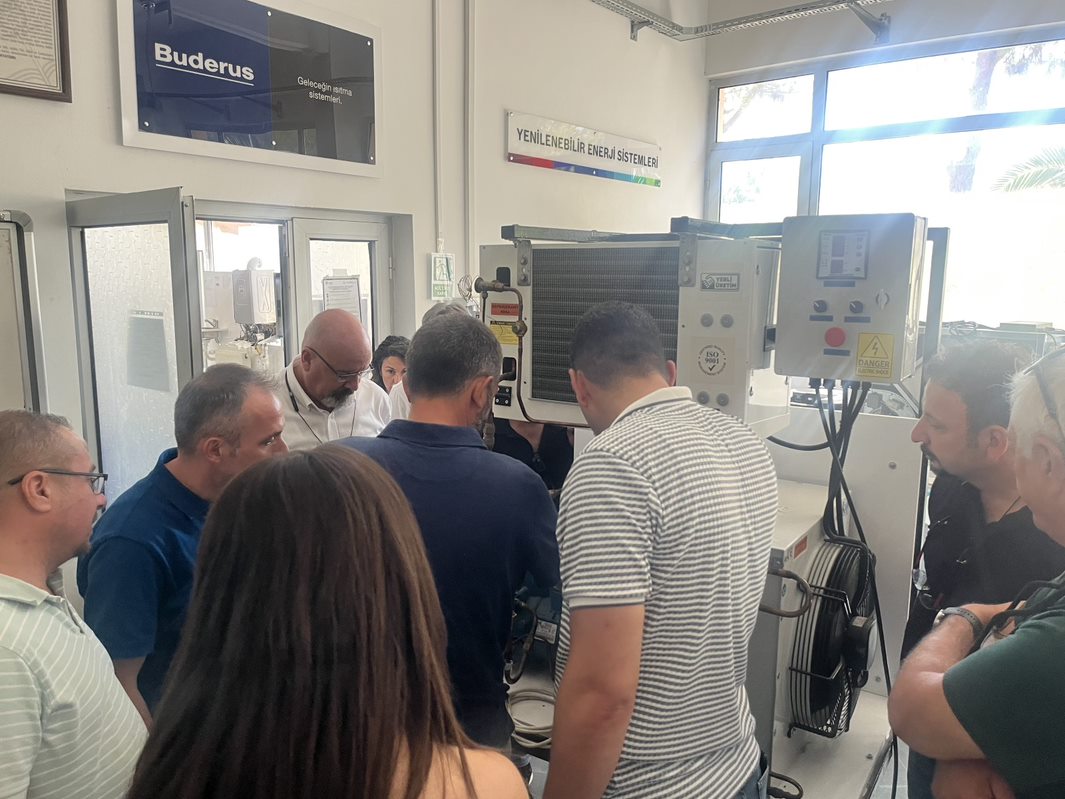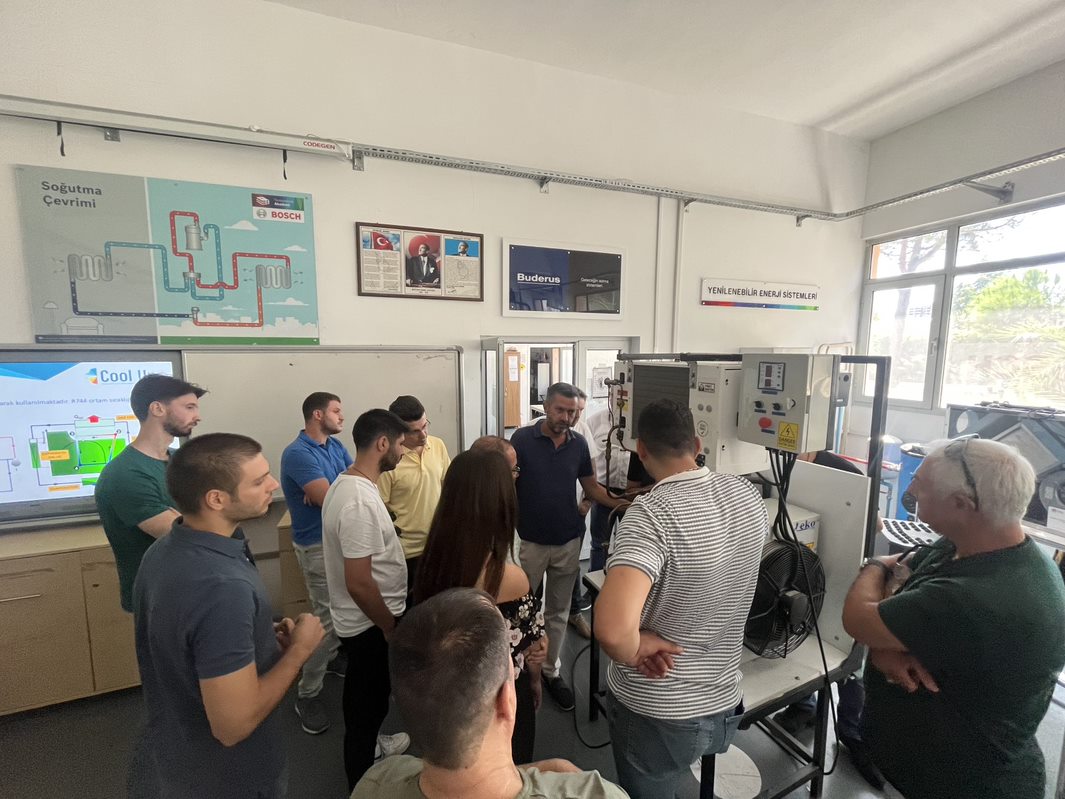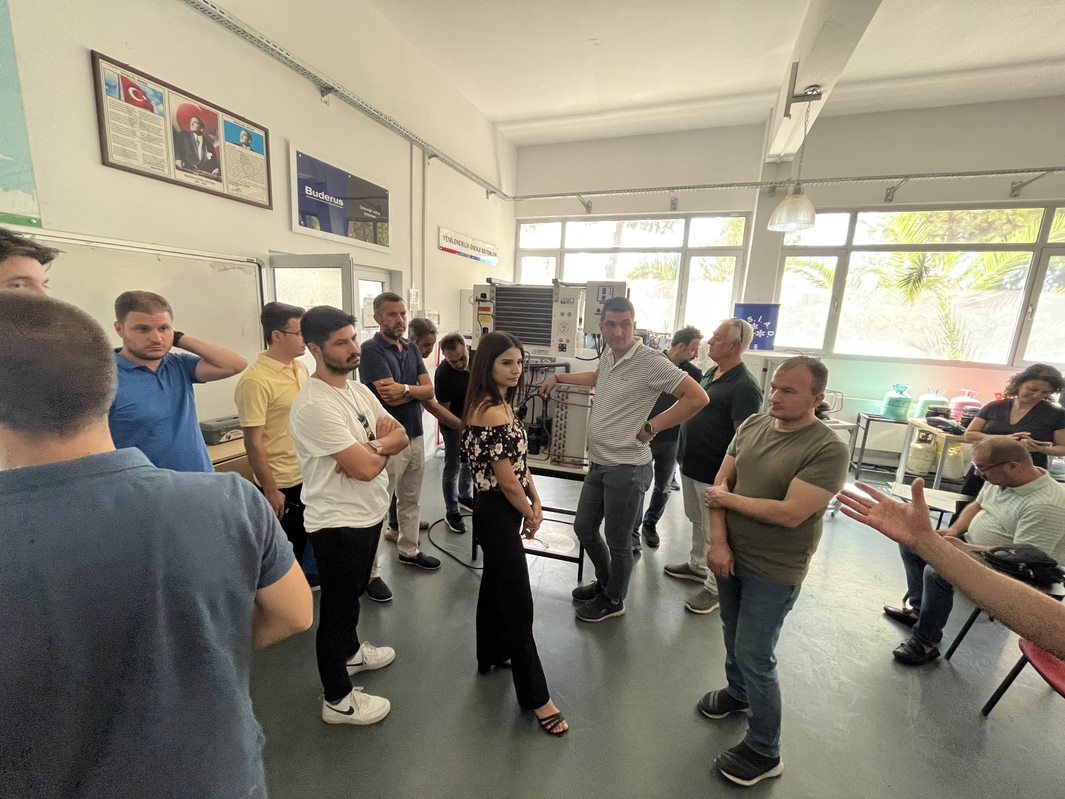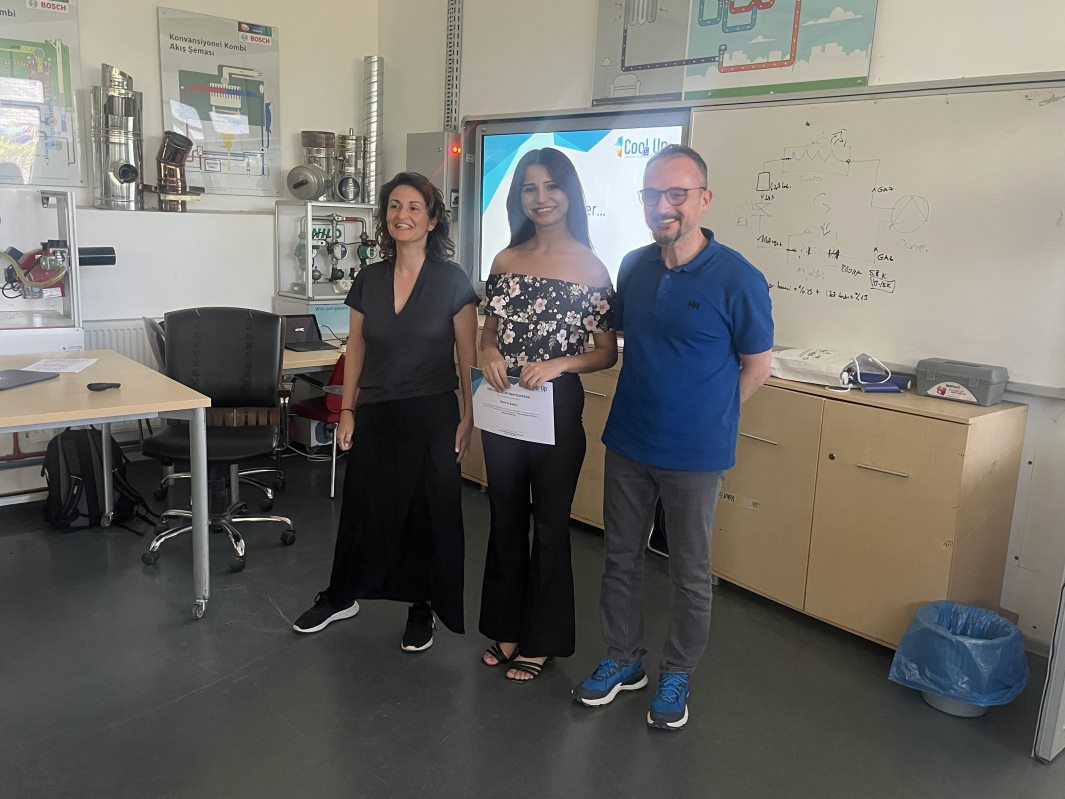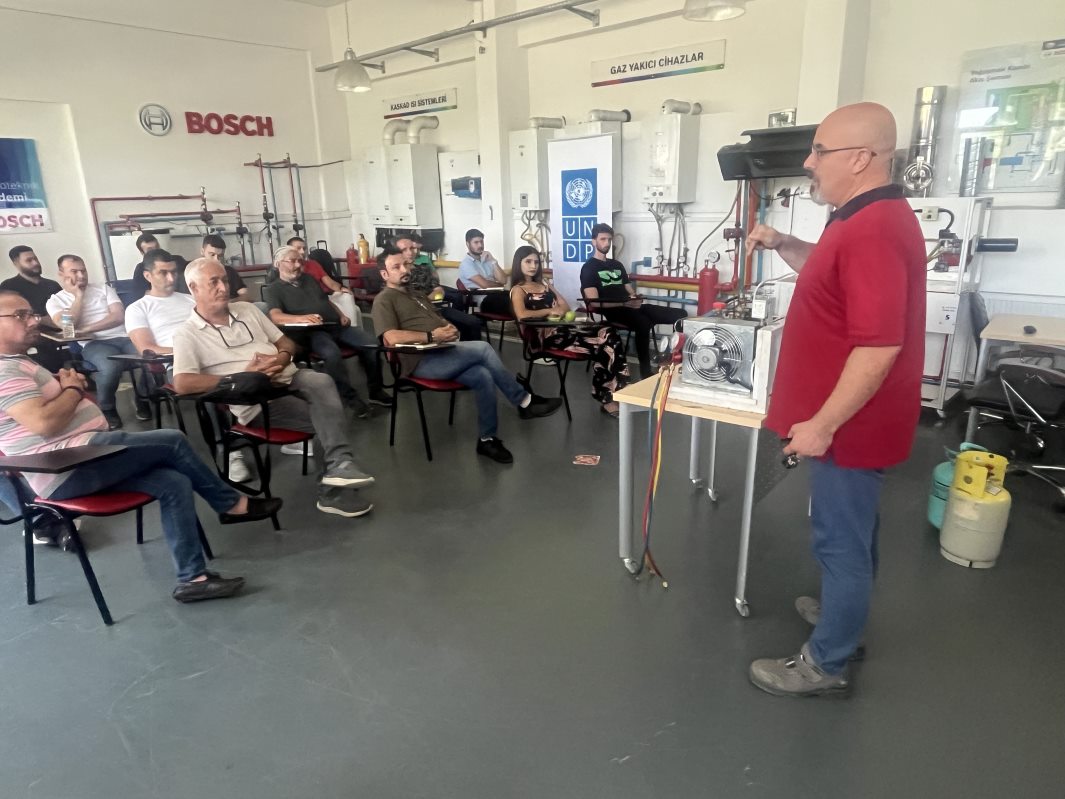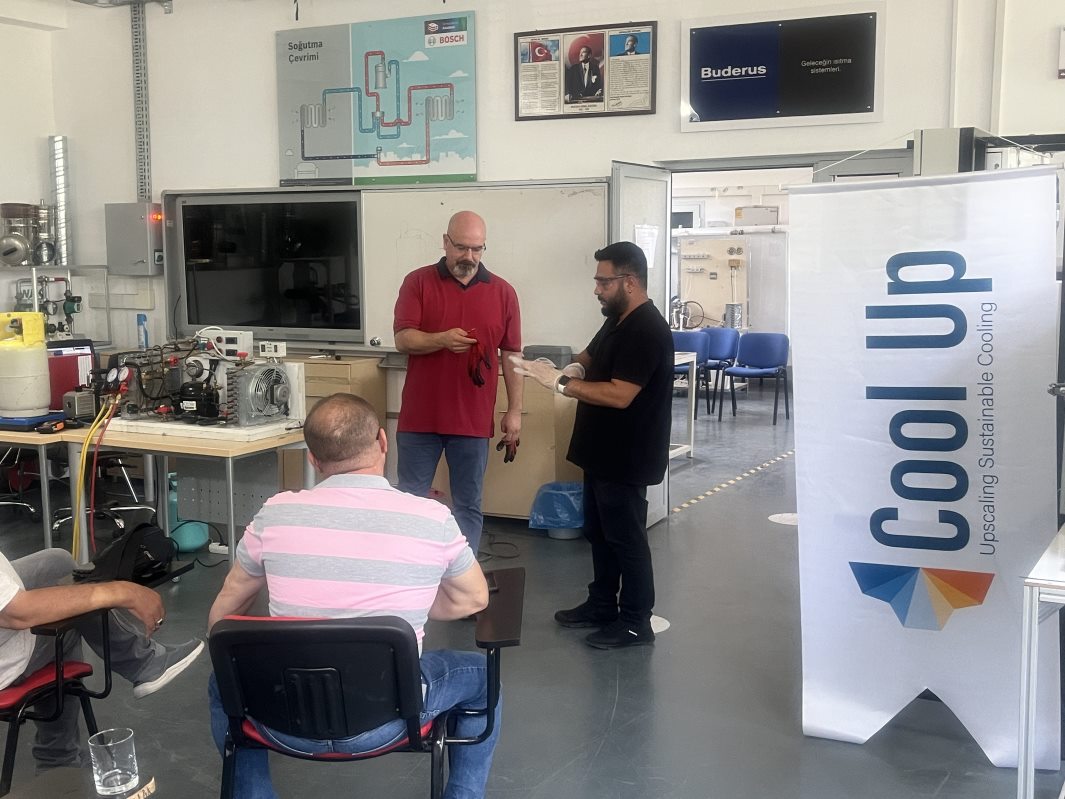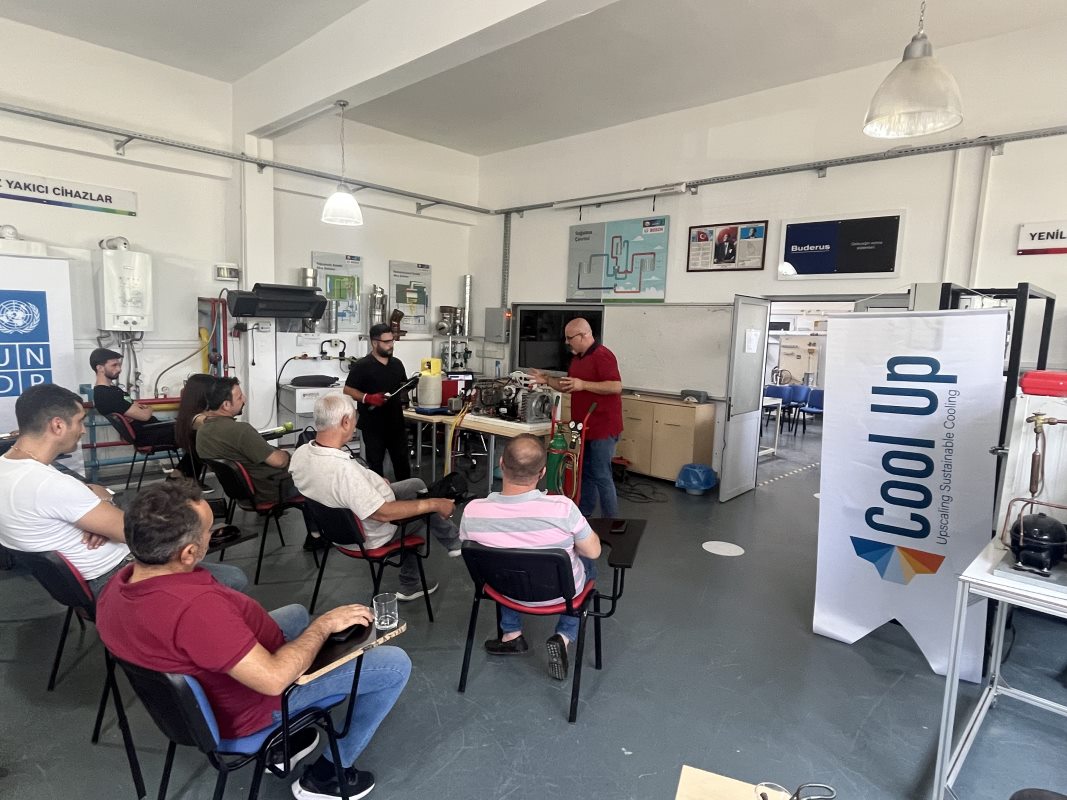 If you are a technician dealing with cooling in one of our partner countries and want to be involved in one of our upcoming trainings, please reach out to us at info@coolupprogramme.org.