Jordan has shown sustained commitment to the Montreal Protocol by reducing the consumption of ozone-depleting substances (ODS) through different policies and strategies. Now, while Jordan implements the Kigali Amendment, the Cool Up programme is working to reduce cooling demand in the refrigeration and air conditioning sectors and introduce energy efficient technologies using natural refrigerants. This work will support the Government of Jordan in achieving its Kigali Amendment targets.
Understanding Jordan
Jordan's climate varies between a Mediterranean and a desert climate and is generally very arid. There are approximately 1113 cooling degree days in Jordan a year. Jordan's energy consumption has steadily increased across all sectors, reaching 6.3 Mtoe in 2018. Jordan's power demand has increased due to economic growth in several sectors. Jordan faces rising energy demand as well as limited domestic resources to meet the country's growing needs. Following the transportation sector, residential energy needs (lighting, cooling, and heating) represent the largest share of energy consumption. More than 60% of energy consumed in households is used for heating and cooling, and the residential sector is the single largest electricity consumer in Jordan.
of electricity consumption stems from the residential sector
Jordan's Montreal Protocol & Kigali Amendment commitments
Jordan is dedicated to reducing cooling demand and cooling sector emissions. Jordan is committed to the Montreal Protocol and was one of the first countries in the MENA region to ratify the Kigali Amendment on 16 October 2019. Jordan continues to implement measures to comply with the Protocol provisions, having succeeded in successfully implementing a chlorofluorocarbon (CFC) phase-out programme and an hydrochlorofluorocarbons (HCFC) phase-out programme, and the Government has also approved an HFC consumption phase-down target of 80% by 2045. Jordan is currently implementing Phase III of its HCFC Phase-out Management Plan. The plan focuses on developing an HFC phase-down schedule to further reduce the consumption of refrigerants with high global warming potential.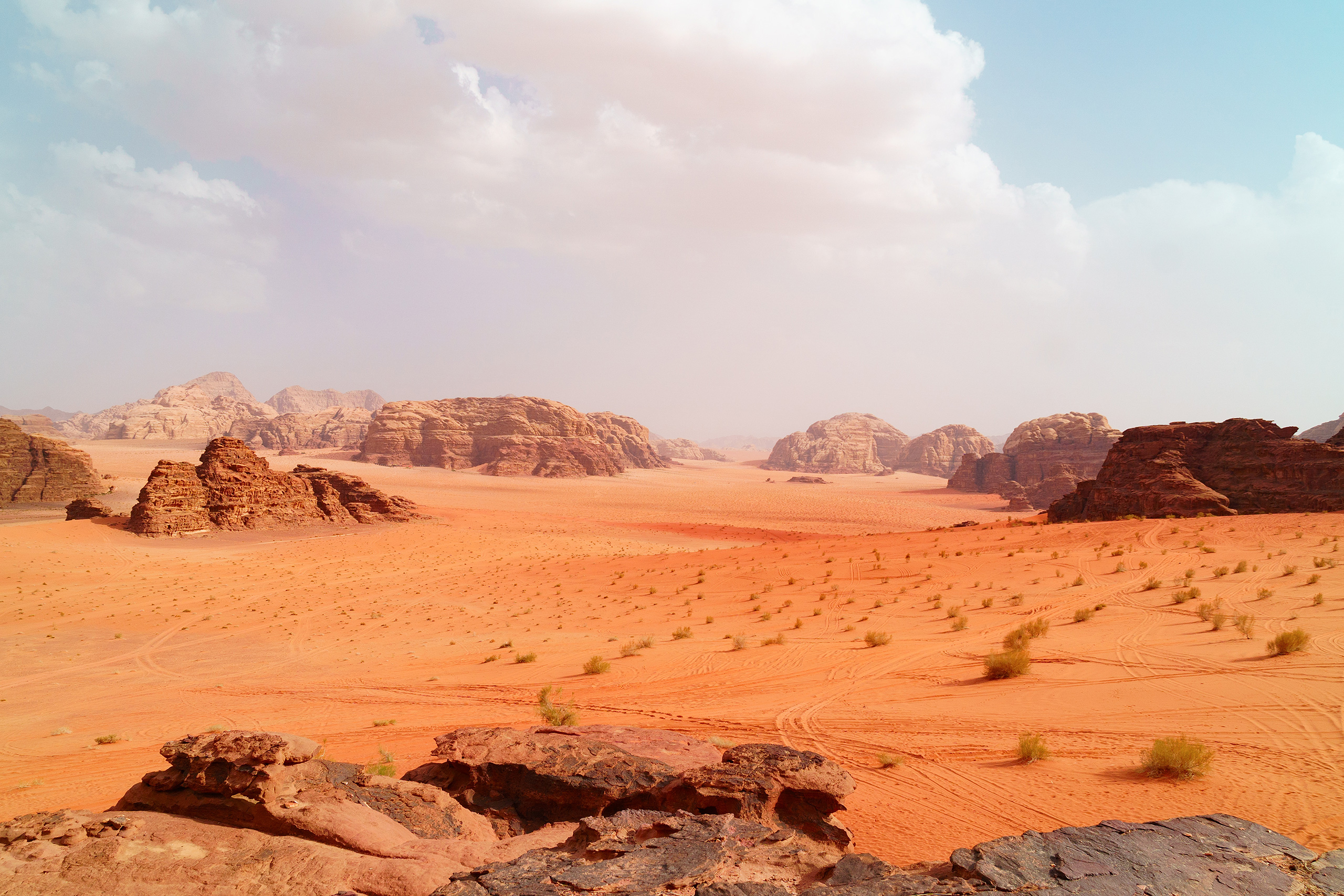 "Cool Up is one of the tools that will contribute to Jordan phasing down HFCs from different industrial services and reducing Jordan's greenhouse gas emissions."
Dr. Mohammed Al Khashashneh, Secretary General, National Ozone Unit, Ministry of Environment, Jordan
Policy and regulation
Jordan's Nationally Determined Contribution (NDC) references the expanded use of solar cooling in commercial and industrial facilities as an energy sector measure. The NDC also includes measures to reduce HFC consumption that align with national commitments and comply with the Kigali Amendment. Jordan's National Energy Efficiency Action Plan specifically focuses on energy efficiency targets and policy modules that address cooling appliances in the residential sector. Jordan is developing minimum energy performance standards and is expected to release a series of technical labelling regulations in line with European Union standards. Jordan has not yet developed a National Cooling Plan, though it is currently working to develop a cooling strategy for the air conditioning sector.
Technology and markets
The overall market for cooling continues to grow due to increasing economic development, population, and rising temperatures. Jordan has strong local refrigeration and air conditioning manufacturing sectors. All refrigerants for domestic use are imported. Natural refrigerants are available in Jordan though their uptake has been limited.
Finance and business models
Commercial banks provide financial assistance and investment to renewable energy and energy efficiency projects as well as green finance in general. The Central Bank of Jordan (CBJ) also joined the Network for Greening the Financial System (December 2021), a network of 100 central banks and financial supervisory bodies that aims to promote and scale green financing and recommendations on climate change. Technology providers, retailers, and other investors lack suitable financing mechanisms because most banks have little experience in and awareness of energy efficiency and need assistance with risk analysis and mitigation to achieve bankability.